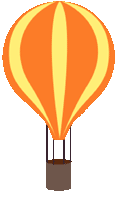 Welcome to Chess Adventures

Chess Adventures has an extremely easy enrollment process to help you get started with this wonderful program. Simply click the button for the school, chess tournament or online chess lesson you are looking for and follow the prompts. Alternatively, you can download the "Chess Adventures Enrollment Form", fill it out and email or fax the form to our office (email: or fax: 770-710-0498). IT'S THAT EASY!
​
For your convenience you can also call into our office (phone: 470-363-4780) to register over the phone and have any questions answered directly by our staff. We can take your application and payment online and have you or your child enrolled today!
​
Online, fax, or call in - we're here to make your experience fun, quick and easy.

Thank you again for choosing Chess Adventures.
Sincerely,
Carmen Cabrera
​​
Carmen Cabrera
Enrollment Dept.
Public Schools
Tournaments